Repair diary Sinclair C5 - Page 7:
Sunday, 03. May 2009:
Finished with sanding the frame, painted the wheel fork
Done!
With much sand paper and much much work input I removed all rust from the frame.
Glad to finalize this now.
And to ensure that this will stay this way I applied a rust-protective finish.
Painted the wheel fork and the brake levers with zinc spray.
The chassis will be painted with zinc spray too.
But therefore I have to wait for the protective lacquer to dry.
Monday, 04. May 2009:
Frame and wheel fork painted
I admit: the sunny weather sabotages my work enthusiasm.
But you cannot work all time anyway.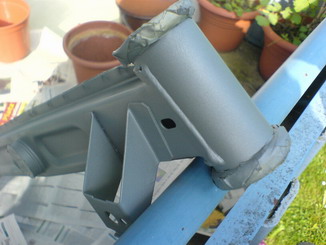 Nevertheless I painted the chassis with zinc spray today.
Also painted the brake levers and the wheel fork again.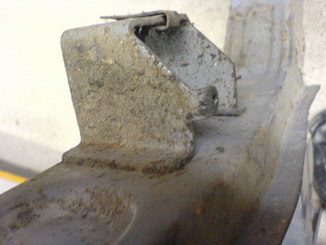 ---
---
Repair diary: table of contents