Repair diary Sinclair C5 - Page 11:
Saturday, 06. June 2009:
Reflector stripes, assembly, new problems
The Sinclair C5 got new 3M Diaond Grade reflector stripes today. Looks really natty!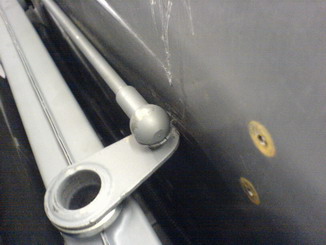 While assembling, I noted that the steering and the chain are scratching the body now. Must think about something to push the body away on these spots.
Sunday, 07. June 2009:
Trailer hitch and more
Considering the suitability for daily use, a hitch for our bike trailer is very important to me. So I made my mind about this matter.
I will need to mount a further construction onto the chassis for this. This will be a little bit tricky since there is always either the motor, the gearshift or something else in the way.
Manufacturing and assembling the hitch will require some more time. And I also need to dismount the chassis again.
Was that me who lately told that all the big workings are now finished?! ...
Finally one more picture, showing the current state: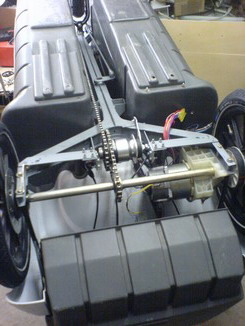 ---
---
Repair diary: table of contents